Abuela's Wisdom, Backed by Science
What Impossible Can Do

We spent three years developing a proprietary vegan keratin formulation that delivers game-changing results that exceed regular keratin treatments. We call it Impossible Keratin™.

Naturally Yours

Naturally strengthening, hydrating, and restorative properties are at the core of what makes our formulas so effective. Abuela wouldn't have it any other way.

Getting to the Root of the Problem

Frizz? Split ends? Dry or damaged hair? We understand your hair's pain points better than anyone. And we're here to help you solve them.
Control

Fed up with frizz, flyaways, and frayed ends? Tame unruly strands and stay in Control of your look with long-lasting styling that will have you ready to conquer the world as soon as you step out of the shower.

Shop Now

Freedom

Set your curls free! Designed for all types of wavy, coily, and curly hair, Freedom adds body to flat or thin hair and delivers bounce, definition, and visibly healthy curls. 

Shop Now

Rescue

Rescue dry, coarse, stressed, or chemically treated hair with natural ingredients that focus on the root cause of damage. It's like a spa day for your hair, every day.

Shop Now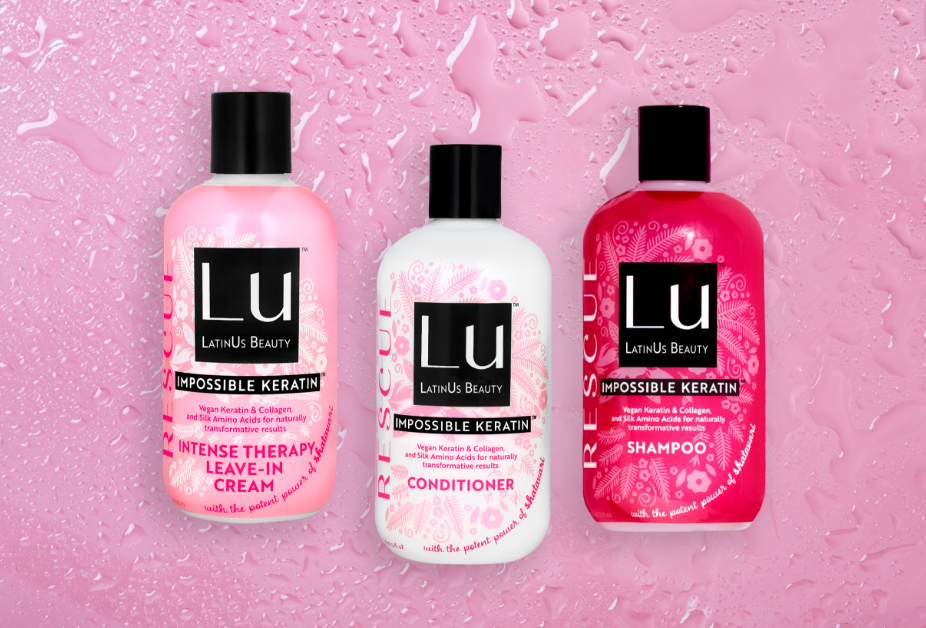 What People are Saying
Love this set! I used it today for the first time and already wanted to get this review in bc it smells clean and isn't overpowering! My hair Looks great and was easy to brush out, it isn't weighed down at all! My hair looks shiny and clean! The formula is thick and lathers well!

Shasta D.

It only took a day of use for me to notice a difference - my hair was much less dry, which led to less frizz and more defined curls. It's worth a try for sure - I am so glad I took the chance on myself! It also adds shine and just a good look overall. I recommend it!

Joe

Healthiest hair I've ever had. Even my hair dresser noticed the difference! Wonderful product.

Valz

I LOVE LOVE LOVE this stuff! It smells amazing and works so well. The shampoo lathers really well and rinses nicely. The conditioner is thick, so a little goes a long way, but it coats the hair very well and rinses out cleanly, but still leaves the hair sleek and very nice. The leave-in conditioner is also amazing. It can be used in between washes. It gives me a frizz control well in between styling. It doesn't make my hair to oily or greasy looking either.

Matt