Club América Special Edition Rescue Collection
Regular price

$59.97

Sale price

$39.99
For pitch-perfect hair

Celebrate Club América's 105th birthday, with beautiful, sleek hair! Rescue is endorsed by their professional female soccer team who are constantly under the lights and want their hair to look smooth and healthy, always.
Shipping and Returns

Enjoy FREE standard shipping in the contiguous United States. If you are not happy with your purchase, please contact us please contact us at orders@latinusbeauty.com within 20 days of the ship date for a full refund. 
Our No Risk Promise

We're so confident that you'll love the Club América Special Edition Rescue Collection that we're offering a 100% satisfaction guarantee. If you are unsatisfied, we'll give you a FULL REFUND of a full-size Club América Special Edition Rescue Collection
Share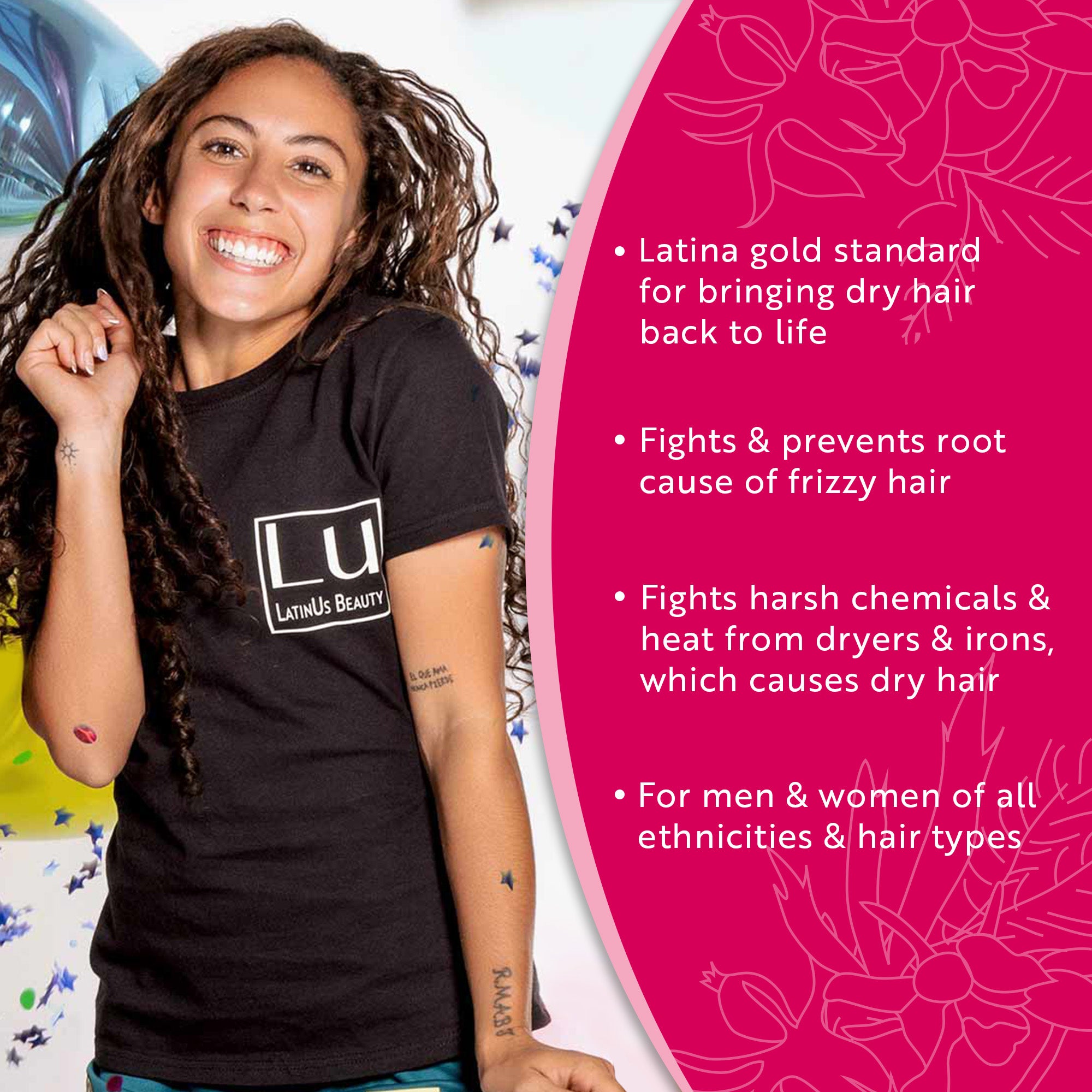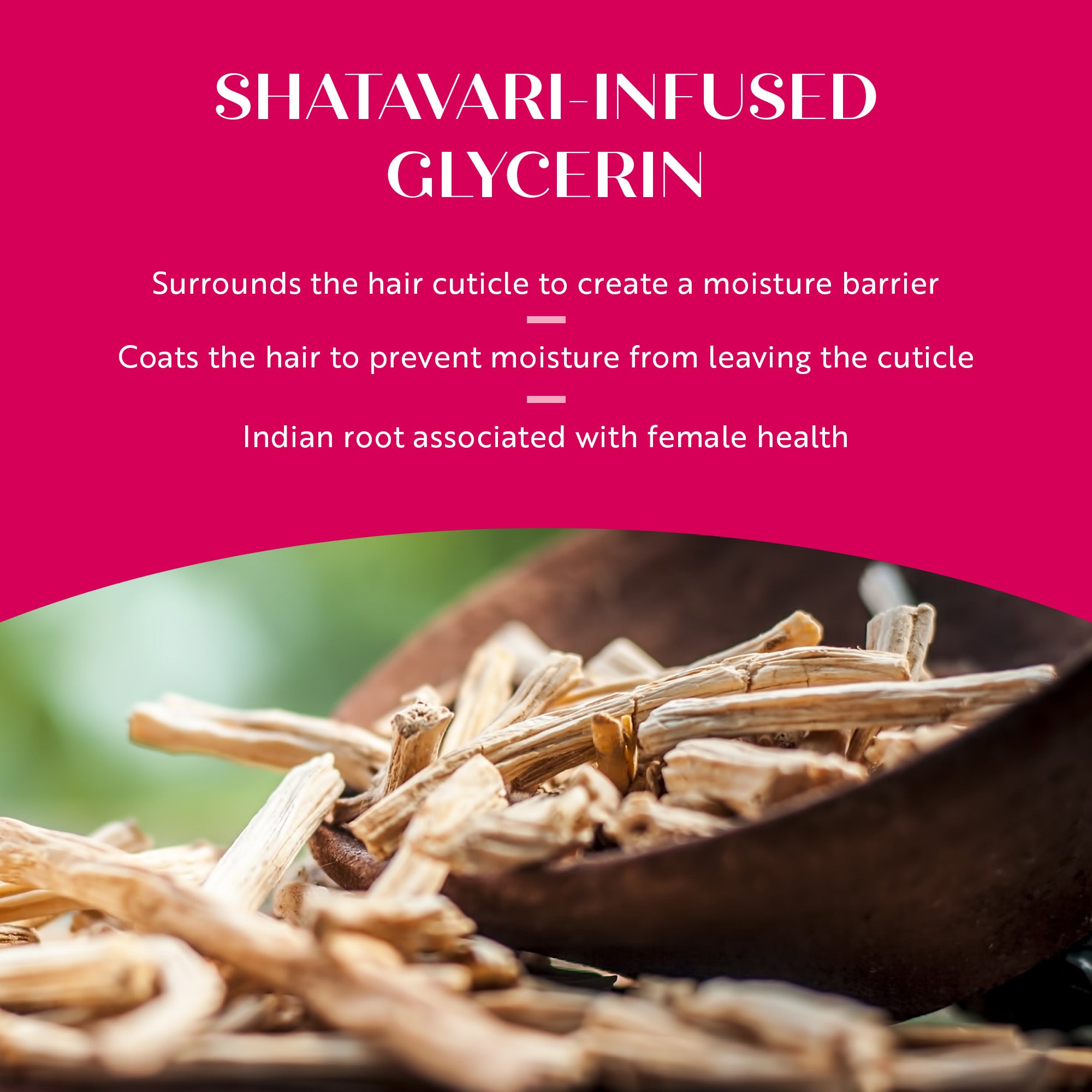 Product Details
How to Use

Apply the shampoo to wet hair, lather, and rinse. Follow with the conditioner and massage into your hair. Let sit for two minutes before rinsing out. Finish your look by applying the leave-in cream to damp hair. Scrunch into your hair beginning at the tips and working your way down to (but not touching) the scalp, and then style as desired.
How it Feels

A thick, foamy lather that doesn't feel heavy or greasy on your hair. Rescue seeps into hair to protect it from further damage, leaving it nourished, rich, and incredibly smooth.

The restorative power of Shatavari

Sourced sustainably from India, Shatavari-infused Glycerin is rich in phytonutrients, antioxidants, and vitamins that strengthen and revive hair visibly and naturally. This sacred medicinal plant has potent restorative and emollient properties capable of nourishing your hair back to its previous, frizz-free glory.
The impossibly powerful benefits of Impossible Keratin™

Lu's proprietary Impossible Keratin™ is a plant-based keratin formulation made with vegan collagen that provides 3X the strength and 3X the flexibility at a microscopic level, resulting in shinier, healthier, and smoother hair.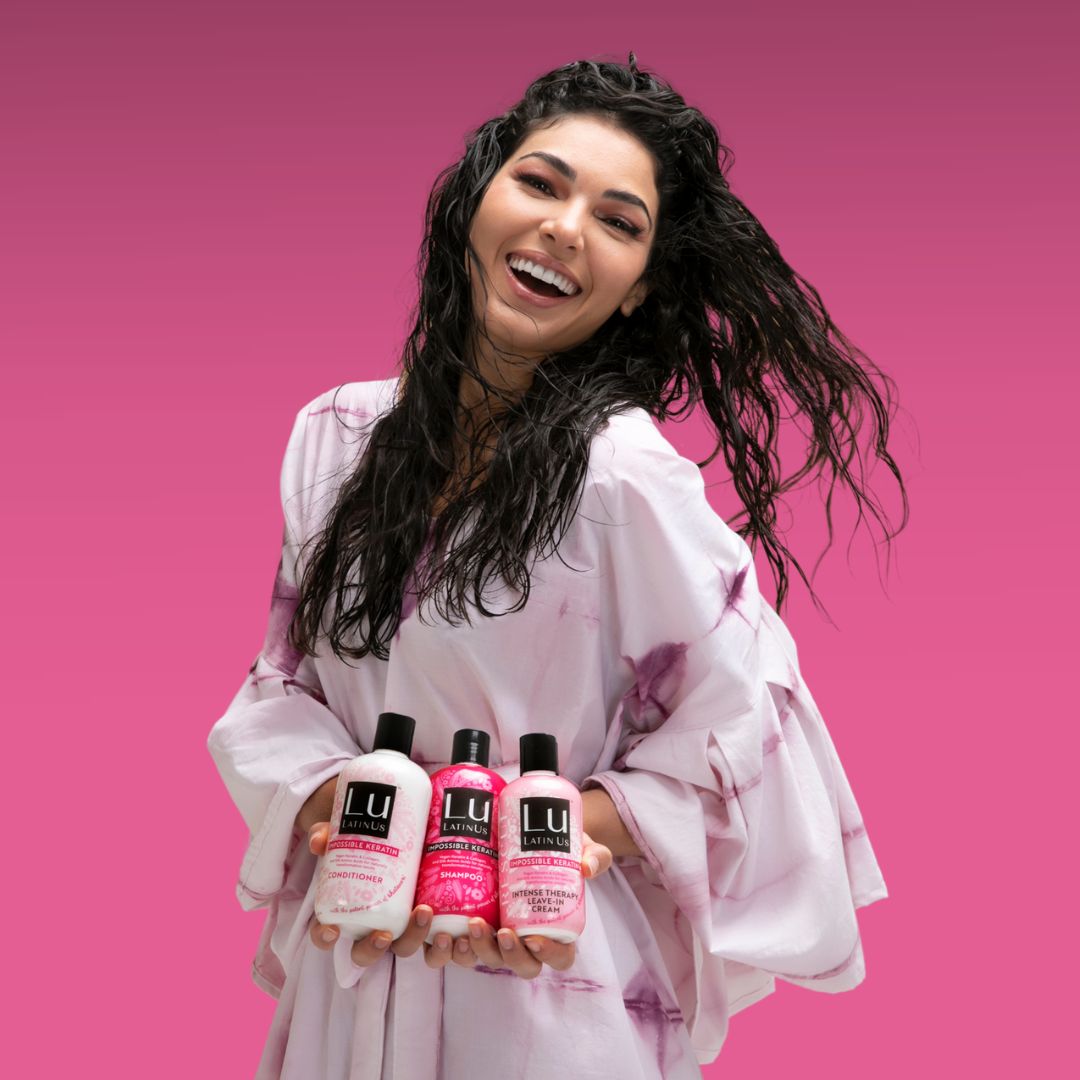 Made With
Shatavari-Infused Glycerin, Impossible Keratin™️, Wheat/Corn/Soy Amino Acids, Silk Amino Acids, Rice Extract, Soybean Seed Extract, Carrot Root Extract, Quinoa Seed Extract, Ginseng Root Extract, Cruelty-Free Ingredients and Formulation
Always Clean and Cruelty Free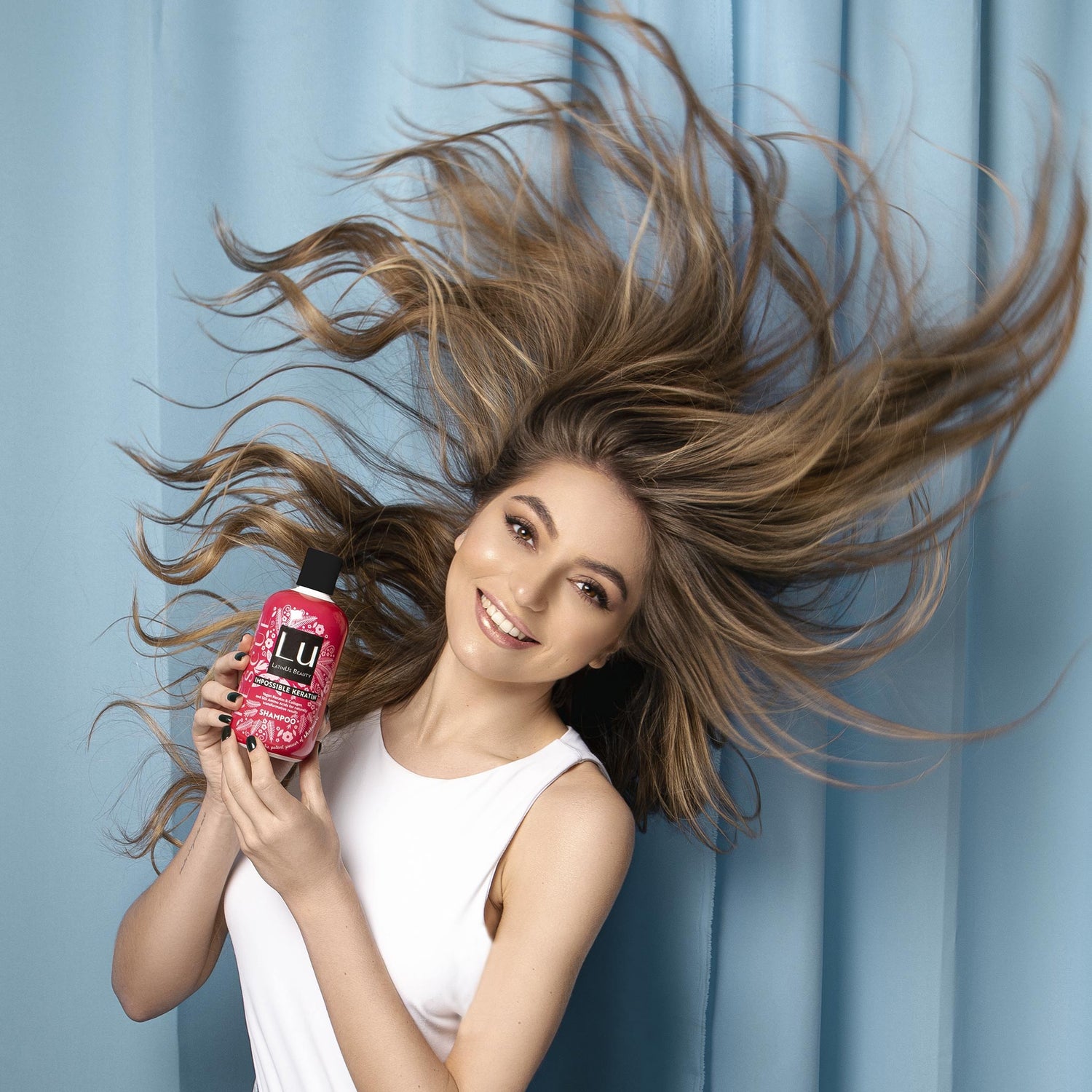 Endorsed by everyday jefas
Endorsed by female athletes, celebrities, and thousands of everyday jefas who need their hair to look beautiful, healthy, and naturally perfect. Rescue works on all hair types.
What People Are Saying
I am in love with LatinUs Beauty RESCUE Vegan Keratin Hair Treatment Collection! My husband and I both have thick, coarse, curly hair ... This shampoo and conditioner brought our heads of hair back to a healthy balance, stripping off yucky, unnatural silicones and parabens, and now we both have happy, healthy, relaxed hair that isn't screaming for moisture every day.

Jane