Our Community
Born in the USA, Lu remains deeply rooted in our Latino culture and heritage. Central to our purpose is serving as champions of our community. Our vision is to become THE brand for Latinas and support our amigas in their areas of need. We are focusing first on female entrepreneurship and empowerment, and will provide additional support in areas of funding, knowledge, mentorship, and connection.
We seek to empower Latina entrepreneurs, trailblazers, and jefas who are making a difference today and for generations of Latinos to come. As part of this mission, in June 2021, Lu became the first-ever beauty sponsor for Club América women's soccer club. In this role, we are proud to work with the team's coaches and players to promote the beautiful game of fútbol to new generations of women, and to help mentor the players as beauty ambassadors and  entrepreneurs off the field. Their fighting spirit, commitment to excellence, and dedication to representing their community is what Lu is all about!
Our Beauty Ambassadors
We are proud to have celebrities, athletes, entrepreneurs, and influencers in our extended family who count Lu among their most indispensable beauty products.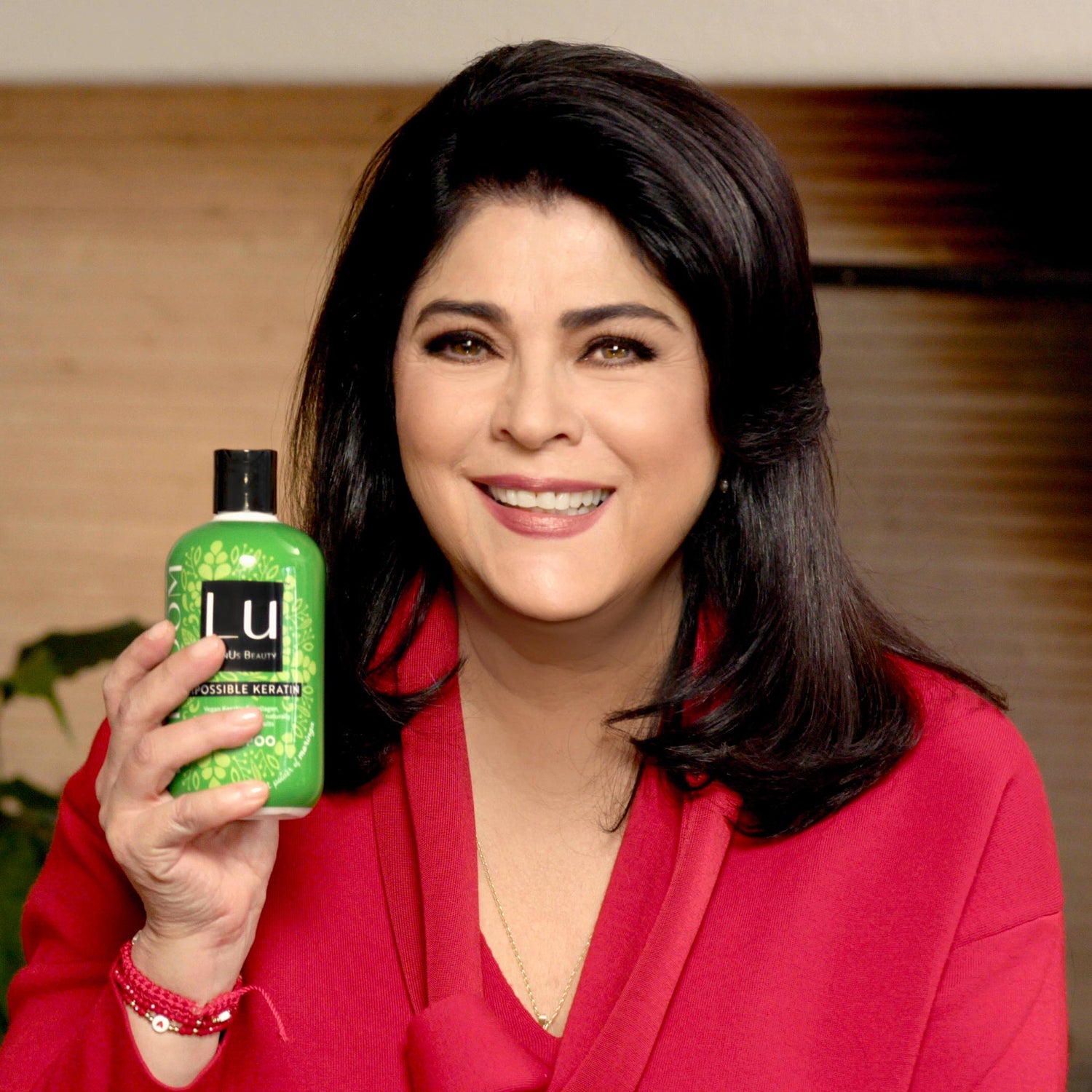 Victoria Ruffo
Victoria Ruffo needs no introduction to fans of telenovelas. "The Queen'' is practically TV royalty and has enjoyed a storied, award-winning career on the small screen. Ruffo scored her first role in 1980, and has since starred in more than 20 productions. She is an icon and a national treasure, and the commanding presence behind "Lu: The Power of Us."
Sofia Castro
Sofía Castro is a Mexican actress. The daughter of Angelica Rivera and our very own José Alberto Castro, she has been working in telenovelas since 2007. In 2013, Sofía was nominated for Best New Talent by People en Español for her role as Sofía Salvatierra in the telenovela "Cachito de cielo." She was a natural fit for the title character of the novela, Lu, a young, smart, independent Latina growing up in the U.S. but very tied to her roots. Like Lu, Sofia is pursuing her dreams with hard work, talent, and pride.